When it comes to historical places in the Southeast Asia, you must not fail to come and visit the tourist attractions in Vietnam. During the wars and the reigns of the Emperors, a colorful history was recorded. Looking back at those times will make you realize that history played a big part on what you have become. One of the most visited places in Vietnam is Hue City, which is located in the central part of Vietnam. Hue is the national capital of Vietnam from 1802 to 1945. It is where the Nguyen Dynasty Emperor's seat.
Among the most famous tourist attractions in Hue are the Imperial City, the Thien Mu Pagoda, the Tomb of Khai Dinh, the Mieu, the Thai Hoa Palace and the Mount Ngu Binh.  Aside from exploring the wider history of the Hue City, there are many things that you can do in Hue to enjoy your tour to the fullest. You may move around the city and enjoy shopping and boat riding, go to the park, beach and resorts. A day is not really enough to go around the Hue City, but let me give you an idea about a day tour in the city of Hue.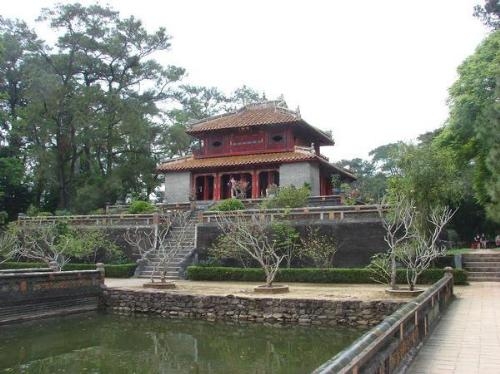 On your trip to Hue, you have to start touring early in the morning so that you can reach your destination on time. You will be given a particular time to spend for each of the destinations. You will have 60 minutes to explore the Minh Mang Tomb. You will have another 40 minute tour to the Khai Dinh Tomb. Also 40 minute tour is given to your Tu Doc Tomb exploration. You will also be given a chance to visit the Conical Hat Making Village and the Incense Making Village for 20 minutes. For the Kinh Van An Martial Art tour, you will have 30 minutes to spend. You need to go back to the town to have lunch. Traditional foods, Asian foods and Western dishes are available and served.
After lunch, you are going to continue your Hue City tour. You will be given time to explore the Hue Citadel. This historic site in Hue was first constructed under Gia Long, who was the first among the Nguyen Dynasty emperors. You will have about 90 minutes to explore the site. You will also have 30 minutes to visit the Thien Mu Pagoda. Before ending the Hue City, you will be given enough time to enjoy the Perfume River. You will also see the fishing villages and the sampan along your boat trip. Continue reading Hue City tour 1 day